What'up on Curve ? #107
Bear or Bull market, this newsletter will still be here !
---
If it's not already the case, remember that you can subscribe to this Newsletter, so you won't miss it ! Subscribe below 👇
---
This week was mainly occupied by the Binance/FTX's drama. It was relatively quiet concerning Curve. But sometimes, less is more !
Vote and proposal
There is currently 3 proposals:
Add a gauge for the following pool: SDT / FraxBP

Add a gauge for the following pool: HOME / 3CRV

Change fee_gamma from 0.005 to 0.008 for cbETH/ETH v2 pool. This will make fee <= 0.1% when |price - peg_price| < 0.3%.
Pool
If you have renBTC you should be careful
Juicy APY

Never stop building
The Curve Risk
Paladin ✅
The big short
$CRV is dumping seriously since few days/hours. And there is an explanation 👇
Curve and $CRV elsewhere
Kostren Finance locked some $CRV
General stuffs 🤤
Be very careful! this is a scam !
From the community
If you have 1.30h to spare 👇
An other overview of Curve
This week I cover
@CurveFinance
.
curve.fi
is the largest exchange for stablecoins with billions in TVL If yer don't know much about crypto, Curve is a core pillar. Lean more about $CRV and its founder
@newmichwill
in my article below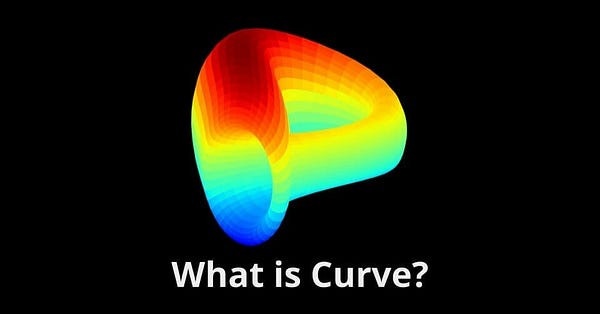 elementalcrypto.com
What is Curve Finance: 13 points you need to fully get to grips with the famous stablecoin exchange
What is Curve Finance explained in simple language. Curve is the largest stablecoin exchange. There are 4 ways to earn rewards for liquidity.
Nice read
open.substack.com
Nov. 16, 2022: Reasons for Optimism? 🥃😌
Curve $OP grant to promote activity amidst broader sidechain slump
---
Follow the Curve and subscribe to this Newsletter !
Thanks for reading the Curve Newsletter! Subscribe for free to receive new posts and support this work.